Gold Coast Snapshot
State: Queensland
Population: 600,000
Avg max temp: 25.1°C
Street vibe: Relaxed

The Gold Coast is Australia's largest non-capital city. It fills the coastal space between Brisbane and the Queensland-NSW border.
Over 30,000 university students live on the Gold Coast, which houses campuses of 4 Australian universities.

The Gold Coast is a famous tourist destination. Travellers love the sub-tropical climate, waterways and golden beaches. For university students, living on the Gold Coast requires balance between study and things such as surfing, bushwalking, theme parks and city entertainment.
Geography and climate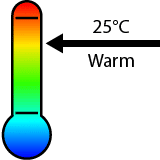 The Gold Coast is in the south-east corner of Queensland. It forms part of a long urban district that stretches from Brisbane's northern suburbs down to Tweed Heads in New South Wales.
The Gold Coast has more than 50 km of coastline, including many surfing beaches and holiday resorts. The metropolitan part of the city consists of the suburbs of Southport and Surfers Paradise.
The climate is sub-tropical and most pleasant during the main academic periods from March to November. This is when the weather is often sunny and mild. The summer months from December to February can be rainy and humid.
Universities
The Gold Coast is home to Bond University and the largest campus of Griffith University. It also hosts campuses of CQUniversity and Southern Cross University. The city's campus locations include Southport, Robina and Bilinga.
The Gold Coast offers cheap as well as expensive study options for international students. While Bond University has among the highest tuition fees in Australia, the other universities are cheap by Australian standards.
Bond University is a small, private university. It is recognised as one of the very best in Australia for teaching and student services. Bond operates on a three-semester calendar, allowing students to fast-track courses.
Griffith University is a large regional university. The Gold Coast campus has grown rapidly to become the university's largest. Griffith has around 40,000 students across its campuses, including close to 10,000 international students.
CQUniversity Australia is based in Rockhampton but its campus network includes facilities at Southport (in the Gold Coast city centre). A high proportion of CQU's on-campus students are from abroad. CQU offers courses in most subject areas but is strongest in health sciences.
Southern Cross University is a small regional university. It is based in Lismore but has campuses extending from Sydney to Brisbane. The Gold Coast campus is at Bilinga, not far from Coolangatta and the Gold Coast airport.
Gold Coast living
Why just visit the Gold Coast for a holiday when you could live there while gaining a degree? The Gold Coast is a fast-growing study destination for similar reasons to why it is Australia's most popular tourist destination.

University students living on the Gold Coast get the great weather and beaches, the canals and nature reserves, plus the entertainment and night life.
Another reason why international students like the Gold Coast is because the city is a cheap place to study. Although rental costs can be on the high side, tuition fees at the public universities are low. You can save thousands compared to studying in Sydney or Melbourne.
The trick to having a good study experience at the Gold Coast is to be careful about how you choose a course. It is worth checking the Uni Reviews website to see what the course ratings are like (course satisfaction should be 80% or higher). You also want to live in an area that suits you in terms of lifestyle. The Gold Coast is quite spread out, so it's not always easy to get from one place to another.