What is the cheapest place to live in Australia? If we're talking about university cities, the answer is Hobart.
The most expensive Australian city to live in? For students and non-students, Darwin and Sydney cost the most.
The ranking of major university cities from cheapest city to most expensive is: (1) Hobart (2) Adelaide (3) Perth (4) Melbourne (5) Brisbane (6) Canberra (7) Sydney (8) Darwin.
Cost of Living City Index
Using a budget method, we've calculated an index of living costs by city. The base-case budget is for a student shares private accommodation, mainly uses public transport, "goes out" weekly, and dines out occasionally. This index was calculated using the latest data available on 5 February 2023.
Source: Scenarios using Study Australia calculator
Accommodation costs are the main cause of differences in overall living costs, so the budget is adjusted to account for housing prices. If the student lived in Hobart, he or she would pay something around $218 per week in accommodation. If he or she lived in Sydney, rent would be closer to $283.
Overall, the cost of living ranges from $29,276 per year in Hobart to $38,012 in Darwin. This shows that choice of city can significantly impact on living costs. Choosing a cheaper city means you can save money, live in nicer accommodation, or have more money (up to $8,000 or so) to spend on other things.
Example Weekly Budget
For someone living in shared, private accommodation, the weekly budget might look something like this:
Rent: $240
Food: $130
Personal spending: $50
Entertainment: $180
Total: $600 per week ($31,200 annually)
Hobart, Tasmania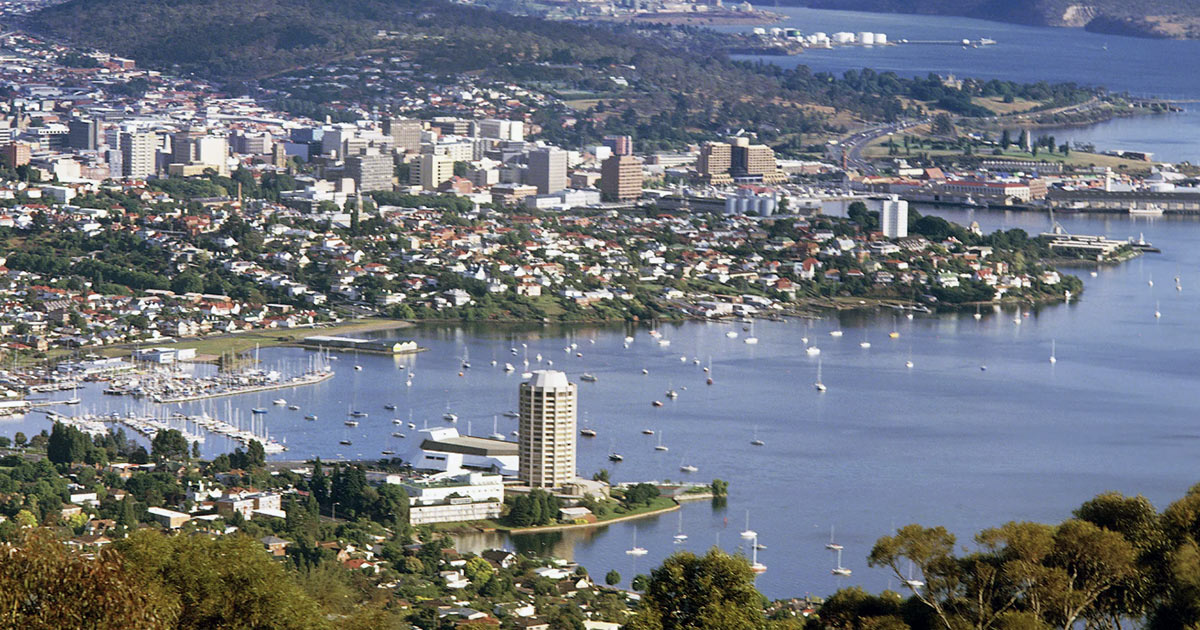 Hobart can be a very cheap place to live by Australian standards, including for international students. The city has a lower cost of living compared to other major cities in Australia, which makes it an affordable option for students.
Rental costs are low. With a hilly landscape, you can often find cheap accommodation with views of the beautiful harbour on the Derwent River.
Living in a place like Hobart means you can live an excellent lifestyle without having to spend money. The city is surrounded by stunning natural landscapes, including Mount Wellington and the Tasman Peninsula National Park. Students can enjoy hiking, camping, and other outdoor activities for free or a low cost.
Hobart hosts a number of cultural events throughout the year, including the Taste of Tasmania food festival, the Festival of Voices, and the Hobart Book Fair, which are often free or low-cost for students.
The city is also home to several weekly markets, including the Salamanca Market, which offer locally-made goods at affordable prices. Combined with student discounts for things like gym membership and university social activities, Hobart offers a tremendous lifestyle at an affordable price.
Cost of Living Comparisons
The cost of accommodation is the major cause of differences in living costs across Australian cities. In turn, living costs significantly influence the overall quality of living.
In Sydney, the median house price is around the $1.2 million mark. In Hobart, it's slightly more than half of that. Disparities in housing prices flow through to rental costs. The cost of renting in Sydney is also more than double compared to Hobart.
The costs of non-housing goods and services are actually similar across Australian cities. Statistics indicate there is no more than a few percentage points difference in non-housing costs between any two cities.
While there may be significant differences for certain types of goods and services, especially those that are costly to freight, across a basket of consumption items the differences tend to cancel out.
Price differentials are also small for spending categories that cover many items – such as Food, Clothing & Footwear, Household Items & Services, Transportation, Recreation and Financial Services. Even comparing the most expensive city for a category with the cheapest city, the price difference is almost always under 15 per cent (NATSEM).
Student Budgets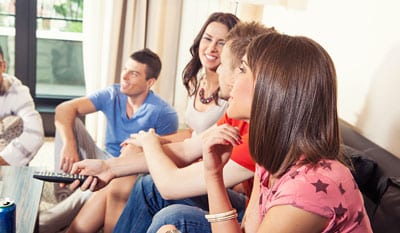 Students generally have tight budgets and try hard to minimise spending. Expenses tend to be reduced to essential items – such as accommodation, food and electricity – and some spending money for social activities.
A fairly typical budget for an Australian student might add up to around $600-$700 per week and close to $34,000 per year. Students who live frugally – or at home – could live on much less however.
Accommodation typically accounts for 30%-40% of living costs for students living away from home. For example, a student might spend $240 pw (per week) sharing a $480 pw flat with another person (or sharing a $720 pw house with two other people). This works out to $12,480 per year.