Hobart is the capital of Tasmania, Australia's island state. It is also the southernmost city on the continent.
Hobart houses the main campus of the University of Tasmania (UTAS), meaning it is also home to the majority of Tasmania's 20,000 university students.

Hobart is a naturally beautiful city with plenty of character. It offers an inspiring environment for study while also being Australia's cheapest city for university students to live in.
Geography and climate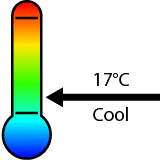 Hobart is on the southern coast of Tasmania. Although "Tassie" is more than two-thirds the area of England, not much more than half a million people live there.
The City of Hobart straddles the deep waters of the Derwent River. The Tasman Bridge connects the larger western side to the eastern shore. Overlooking the city is Mt Wellington.
The climate is cool and temperate. While snowfalls and deep frosts are rare due to surrounding ocean, the daily maximum temperature is usually in the teens. The latitude is associated with occasional blustery winds and changeable weather conditions.
University of Tasmania
The University of Tasmania is Hobart's and Tasmania's only university. It offers a broad range of courses – both general and specialised – and has facilities spread across the state.
More than 1 in 5 students are international students. As well as a sizeable study abroad program, UTas also offers a wide range of courses by distance education.
The university is a consistently solid performer in measures of teaching and research performance. Graduates also have good post-study outcomes, though often by moving interstate for work.
Hobart living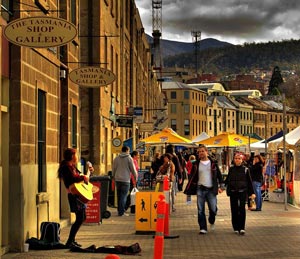 Students of the University of Tasmania generally live close to the main campus in Sandy Bay. It is a prime part of Hobart and only a short drive from the city centre. The Sandy Bay Yacht Club and Hobart Casino are just below university grounds on the waterfront.
Student accommodation is generally plentiful, which helps make up for a lack of good public transport in the city. Buses can be hard to find away from the main roads. Students often live in share houses between the university and city, making "everything" within walking distance.
Hobart can be an inspiring place to live. Most of the houses are built on hillsides, giving often spectacular views of the harbour. Mount Wellington, which is usually snowcapped in winter, is a constant backdrop to city life.
There are a wide range of bars, clubs and restaurant extending from the Uni Bar and Sandy Bay through to Elizabeth St Mall in the CBD. They cater to students as well as many tourists from mainland Australia. North Hobart is another busy area for dining and going out.
Hobart really comes into its own during the summer months. It is the scene of post-race celebrations for the Sydney to Harbour Yacht Race. It also hosts the Taste of Tasmania festival at Salamanca Markets near the docks.