Australia has some of most livable cities in the world. Plenty of space, warm weather and economic prosperity all contribute to making Australian cities great places to live and study. Although living costs are high by international standards, so are salaries and unemployment is low.
It is difficult to find an Australian city that is not very livable. Australians have chosen to settle mostly along the coast, particularly in areas with good water supplies and temperate climates. Few people live in the desert regions that make up most of the continent.
The differences in livability between one city and another are generally minor in the scheme of things. They are also subjective. It depends on how you live and what you value.
Still, it is interesting to look at the quality of living across Australia and figure out which is Australia's most livable city.
The results of three different methods are set out below. Method 1 uses international livability scores. Method 2 is a subjective assessment based on our team's experiences of the cities. Finally, we discuss the results of national surveys of city residents.
International livability rankings
Sources: Mercer Quality of Living Survey (2015); Economist Intelligence Unit's (EIU) Liveability Ranking (2014)
Sydney, or possibly Melbourne, is Australia's most livable city according to international livability indexes. It depends on the index.
There are two big sets of livability rankings for international cities – the Mercer Quality of Living Survey and the Economist Intelligence Unit's (EIU) Liveability Ranking.
The two rating systems are designed to help employers determine pay scales for employees in international locations.
Key areas they cover are: Stability, Healthcare, Culture & Environment, Education and Infrastructure.
Australian cities perform well on both rankings but more so using the EIU index, which excludes accommodation costs.
Student livability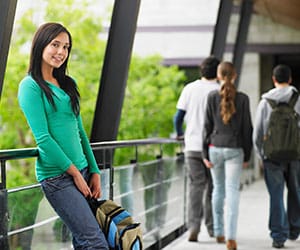 The student livability rankings are based on our team's actual experiences of living and staying in the different cities.
We also take a student's perspective. Students are assumed to especially appreciate: cheap accommodation and low living costs, a compact layout, good public transport, and plenty of entertainment options.
Big cities
Of the big cities, Melbourne is the most livable city for students. Melbourne has a huge range of entertainment options and cheap, efficient public transport for getting around.
Brisbane is ranked second. It is warm all year and has reasonably priced accommodation. There are some good places to go out near the city centre and student areas.
Adelaide and Perth follow Brisbane. Although transport can be an issue in outer parts of the cities – because they are spread out – there is not much to complain about. Both have a warm climate and are good for outdoor recreation.
Adelaide is one of the cheapest cities while Perth is expensive.
Perhaps controversially, we've put Sydney at number five. Although there is a huge amount to do in sunny Sydney, the city can be congested and is expensive. It suits those with plenty of money who can settle in a good location.
Smaller cities
We rate Wollongong as Australia's most livable smaller city. It's a little south of Sydney, giving you the option of a train ride to catch some Sydney entertainment. In the meantime, you can enjoy Wollongong's beaches and relaxed vibe.
Hobart is placed second. It's a great place to be a student if you don't mind the cooler climate. There are interesting places to go out and accommodation is very affordable.
Canberra is one of the most livable cities in the world – if you are working and raising a family. It has excellent roads, bike paths, parks and schools. But Canberra can be quiet at times, especially during winter. We reckon it best suits students who want to do more studying than partying.
For partying, it is hard to beat the Gold Coast. The city is Australia's most popular tourist destination, offering great weather and beaches and plenty of entertainment. Many people would rate is as more livable than other cities; it depends on what you value.
What locals say

Residents of Australia's cities are surveyed each year by the Property Council of Australia to rate quality of living in a range of areas.
Based on scores over the past few years, Adelaide and Canberra consistently come out on top as the cities with the highest livability. Conversely, Sydney is consistently on the bottom. The cities in the middle are close together and swap places from year to year.
The ranking method seems to favour order. Adelaide and Canberra are both planned cities. On the other hand, Sydney suffers traffic jams and seems to be constantly behind in infrastructure development.
By comparing responses across cities, you can see the aspects of city life where local residents are upbeat or downbeat. Here are the summary results.
Sydney
PROS: economic opportunities, climate, cultural entertainment
CONS: affordability, cleanliness & pollution, road traffic
Melbourne
PROS: cultural entertainment, look & design, diverse people
CONS: climate, road traffic, safety
Brisbane
PROS: affordability, climate, cleanliness & pollution
CONS: economic opportunities, cultural entertainment, look & design
Perth
PROS: cleanliness & pollution, climate, economic opportunities
CONS: cultural entertainment, affordability, affordable housing
Adelaide
PROS: affordability, affordable housing, cleanliness & pollution
CONS: economic opportunities, public transport, cultural entertainment
Canberra
PROS: road traffic, safety, cleanliness & pollution
CONS: climate, affordability, cultural entertainment
Hobart
PROS: road traffic, affordability, safety
CONS: economic opportunities, healthcare, cultural entertainment
Wollongong
PROS: road traffic, affordability, climate
CONS: economic opportunities, look & design, cleanliness & pollution